Legal actions against the manufacturers of Ozempic are increasing, focusing on undisclosed side effects and health complications. Rosenfeld Injury Lawyers, LLC, offers expert legal counsel to individuals impacted by Ozempic-related complications. Our team is dedicated to advocating for our clients' rights, ensuring they receive the compensation and justice they deserve.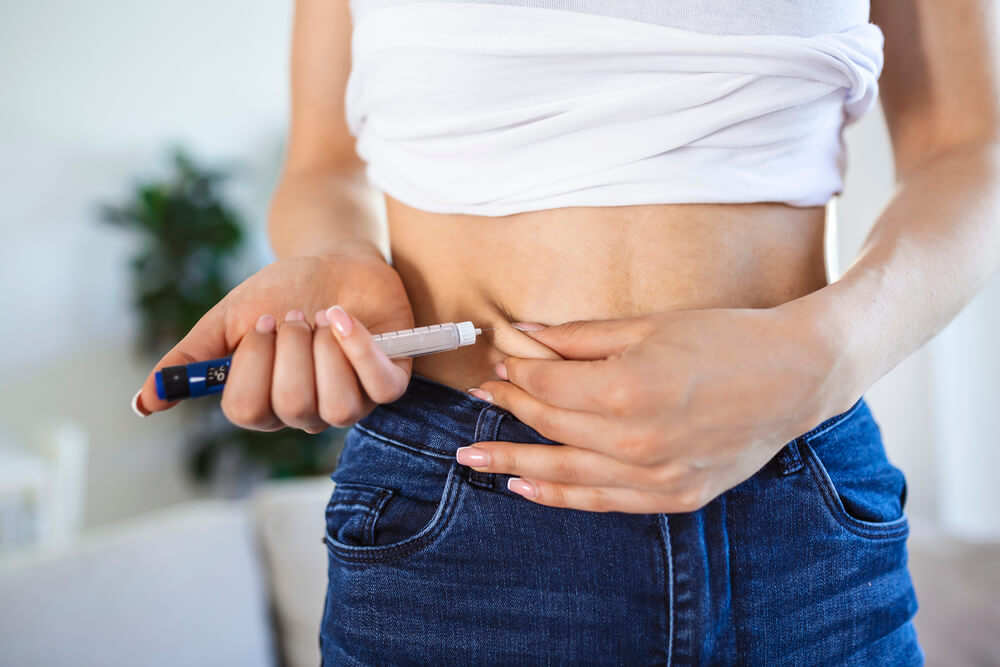 Ozempic Lawsuit: Navigating Legal Challenges and Seeking Justice
Ozempic gallbladder lawsuits delve into complex medical scenarios where patients endure significant health issues such as stomach paralysis and seek accountability for their suffering when adverse effects like stomach pain and severe vomiting go beyond expected side effects.
Patients turn to prescription drugs like Ozempic for health improvement, trusting in the safety and efficacy promised by pharmaceutical companies. Yet, often, individuals grappling with the consequences of a medication designed to treat obesity and manage diabetes find themselves searching for information and support. We are dedicated to providing legal clarity and support to those affected by the drug Ozempic.
Our experienced attorneys are well-versed in the intricacies of such cases, providing the legal acumen needed to navigate from emergency room visits to courtrooms. Our commitment extends to ensuring our clients are equipped to confront the complexities of Ozempic cases, aiming for the financial compensation they are entitled to receive.
Introduction to Ozempic and Legal Concerns
Ozempic, an active ingredient in a widely prescribed diabetes drug, has been a beacon of hope for patients looking for the following:
Control of their blood sugar levels
Achieving weight loss
Yet, alongside its benefits, there have been rising concerns over its potential link to gallbladder problems and the duty to warn patients adequately about such risks.
The legal issues surrounding Ozempic stem from allegations that Novo Nordisk and Eli Lilly, the manufacturers, may not have provided sufficient safety information regarding the increased risk of gastrointestinal problems. This has prompted affected patients to consider a class action lawsuit or multidistrict litigation (MDL) as a means to seek financial compensation for their unexpected ailments.
Understanding Ozempic and Its Complications
Ozempic is more than mere prescription medication. Taking Ozempic is a treatment option that has changed the lives of many individuals dealing with type 2 diabetes and weight management challenges. Its role as a receptor agonist is crucial in regulating blood glucose levels. [1]
However, the journey with Ozempic is not devoid of hurdles, as some patients report gastrointestinal burning and abdominal pain that significantly impair their quality of life.
Reported Health Complications
The spectrum of health complications associated with taking Ozempic is concerning, with some patients experiencing harmful reactions such as:
Excessive vomiting
Paralyzed stomach—a condition medically known as stomach paralysis
These adverse effects raise questions about the drug's interaction with other drugs, especially at high doses or when used in combination with additional medications.
Ozempic Lawsuits: The Core Issues & Allegations Against the Drugmaker
Amid the Ozempic cases, the allegations put forth involve serious health concerns like severe gastroparesis, a form of stomach inflammation that could lead to hospitalization. The crux of these lawsuits lies in whether Novo Nordisk and Eli Lilly adequately disclosed the potential for such severe side effects, which, in some cases, have led to teeth falling out and the presence of undigested food in patients.
Legal Actions Against Manufacturers
The legal scrutiny of manufacturers Novo Nordisk and Eli Lilly concerns their obligation to provide comprehensive safety information. The claims suggest that patients taking Ozempic and Mounjaro were not properly warned about the increased risks associated with these diabetes drugs, particularly concerning gallbladder disease and gastrointestinal issues.
The focus of legal actions against pharmaceutical giants Novo Nordisk and Eli Lilly has shifted to their higher-dosed counterparts, Wegovy and Zepbound, which have been linked to severe gastrointestinal events. Allegations have surfaced that patients taking these prescription drugs for more than a year have reported the following:
Stomach pain
Severe vomiting
Gastrointestinal burning
These claims intensify the scrutiny on the manufacturers to ensure that patients are fully informed of such potential risks, especially when extended use leads to exacerbated health concerns. The litigation landscape is thus evolving as more patients come forward with these serious side effects.
Recent Developments in Ozempic Litigation
Recent legal developments have seen a surge in Ozempic gallbladder lawsuits, with the Food and Drug Administration (FDA) also updating labels to reflect new findings of the active ingredient semaglutide [2]. These updates are critical, potentially strengthening claimants' position in ongoing class action lawsuits.
Updates on Lawsuits and Food and Drug Administration Actions
As of November 2023, the litigation landscape surrounding Ozempic, a glucagon-like peptide-1 receptor agonist medication, has become a focal point for those affected by its side effects.
With no Ozempic class-action lawsuit established, individuals face the intricate journey of navigating pharmaceutical litigation. This is a terrain where detailed legal knowledge intersects with the complex science of receptor agonists.
Impact of Recent Studies on Legal Cases
The legal landscape for Ozempic gallbladder civil suits is ever-evolving, with new studies shedding light on the higher risk of complications like stomach inflammation. These research findings are pivotal in influencing ongoing legal battles, as they contribute to a better understanding of the drug's side effects.
Legal Considerations for Potential Plaintiffs
For individuals considering an Ozempic gallbladder lawsuit, the criteria for eligibility often hinge on specific health conditions and the severity of side effects experienced. Potential plaintiffs must understand the criteria for qualifying for such legal action.
Choosing the Best Legal Representation
Selecting suitable legal representation is paramount in pharmaceutical lawsuits. Law firm Rosenfeld Injury Lawyers, LLC specializes in these complex cases, offering a wealth of expertise and a track record of securing rightful adequate compensation for victims.
Ozempic Lawsuit Case Values
The lawsuits primarily involve Novo Nordisk, the manufacturer of Ozempic, and claimants who have experienced severe side effects, such as pancreatic cancer or thyroid tumors. These adverse effects have raised questions about patient safety and transparency within the pharmaceutical industry and could potentially shape future drug regulations and consumer protection measures​.
The case values for Ozempic lawsuits are not specified in available public resources, but the claims suggest the pursuit of substantial compensation, given the severity of the alleged side effects. Successful plaintiffs can expect compensation for the following damages caused by the drug's side effects:
Medical expenses
Lost wages
Pain and suffering
The litigation process involves several steps, including consultation with a lawyer, case evaluation, filing a claim, the discovery phase, and potentially, settlement negotiations or a trial
FAQs About Ozempic Lawsuits
Were you injured after taking Ozempic to regulate blood sugar levels or weight loss? Our product liability lawyers are available to ensure you are compensated through an Ozempic lawsuit or claim.
Numerous questions arise regarding potential monetary compensation from Ozempic lawsuits, including the filing processes and the expected duration of legal proceedings. These FAQs serve to clarify common inquiries and provide a foundational understanding for those affected.
What Legal Recourse Is Available for Patients Who Suffered Adverse Effects From Ozempic?
Patients filing lawsuits against Ozempic seek redress for substantial financial, physical, and emotional distress caused by the drug's side effects, particularly gallbladder-related issues.
Focusing on proving Novo Nordisk's failure to warn about Ozempic's risks, attorneys employ medical evidence and expert insights to establish causation as litigants pursue compensation for:
Medical bills
Suffering
Income loss
How Can Individuals Determine if Their Health Complications Are Eligible for an Ozempic Lawsuit?
Consultation with a legal professional is crucial as they will assess the circumstances of your health complications about Ozempic's usage. Those who qualify are often affected by:
Gallbladder problems
Stomach paralysis
Other severe side effects
Legal eligibility requires demonstrating that Ozempic contributed to the health issues. The goal is to establish a strong connection between Ozempic and the injuries, which involves thorough documentation and medical evidence.
What Are the Steps to Take if Ozempic Usage Is Suspected of Causing Medical Issues?
Seek immediate medical attention, followed by a legal consultation. This ensures proper healthcare and an evaluation of potential legal claims. Healthcare providers can confirm the link between Ozempic and your condition.
Subsequently, a personal injury attorney can advise on legal strategies and navigate the legal system to obtain maximum compensation.
What Types of Damages Are Claimable in an Ozempic Lawsuit?
The extent of recoverable damages is typically proportional to the severity of the injury and its impact on the victim's life. Claims due to Ozempic-induced injuries can include:
Medical expenses
Loss of income
Compensation for pain and suffering
Legal actions against pharmaceutical companies like Novo Nordisk aim to secure full reparation for victims. This involves meticulously presenting all related costs and impacts, often requiring expert witness testimonies to substantiate the claims.
Is There a Deadline for Filing an Ozempic Lawsuit?
Each state's statute of limitations dictates the timeframe for filing, which legal counsel can clarify. This period generally begins from the injury's discovery and varies by jurisdiction. Failing to file within this window can forfeit the right to sue.
Legal advisors stress the importance of acting promptly to preserve legal rights. Timely action ensures the claim is valid and can proceed through the necessary legal stages.
How Can a Lawyer Assist in an Ozempic Lawsuit?
A lawyer's expertise is crucial in establishing liability and navigating the complexities of pharmaceutical litigation. Lawyers will represent the client throughout the legal proceeding, offering meticulous assistance with the following:
Evaluation of the case
Collection of evidence
Facilitate the process from claim filing to resolution
Lawyers work to secure fair compensation through strategic advocacy, including settlement negotiations or, if necessary, litigation. They aim to hold the drug manufacturer accountable for any negligence and obtain justice for the client.
Can Ozempic Lawsuits Be Pursued Even With FDA Approval?
FDA approval does not protect manufacturers from liability for undisclosed drug risks. The approval process does not absolve companies from their duty to warn about potential side effects.
Legal actions often highlight this failure. Lawsuits contend that manufacturers must ensure their drugs are safe and adequately labeled regardless of FDA approval. An insufficient Ozempic warning or misleading information about the drug's safety can create the opportunity for legal claims.
Legal Assistance for Ozempic-Related Issues
Victims facing health challenges linked to Ozempic are encouraged to explore their legal options. The path toward justice and compensation demands a comprehensive understanding of the legal implications and the support of a dedicated legal team experienced in pharmaceutical litigation.
For those adversely affected by Ozempic, Rosenfeld Injury Lawyers, LLC is ready to assist. We work on a contingency fee basis, meaning clients don't pay any upfront fees. The firm's seasoned attorneys are well-versed in pharmaceutical litigation and are dedicated to advocating for your rights. If you believe you have an Ozempic lawsuit case, contact a dangerous drug attorney at (888) 424-5757 to explore your legal options.
Resources: [1] Ozempic.com, [2] FDA